Shaina Teope – June 26, 2023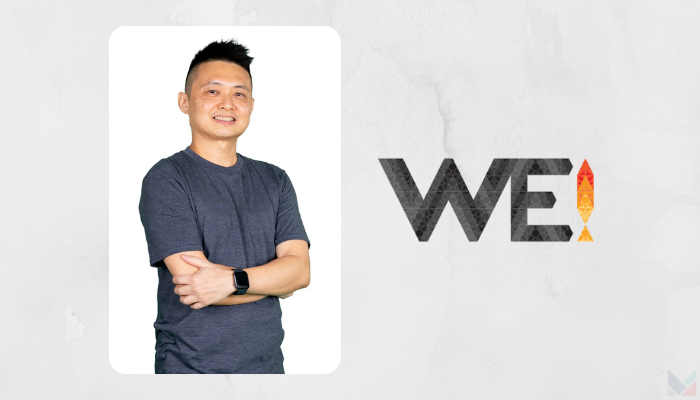 Singapore – WE! Interactive, digital agency specializing in brand engagement solutions, has appointed Patrick Ong as its new head of business. Ong is most recently the country head for Singapore at Vamp, the platform for influencer marketing.
With over 20 years of experience in building the commercial business of various media owners and publishers, Ong brings a wealth of expertise and a proven track record of success to the agency. 
In his previous role at Vamp, he played an integral part in driving regional revenue targets by providing strategic and creative solutions to client objectives. His deep understanding of influencer marketing and social content, coupled with his ability to exceed industry benchmarks and brand expectations, positions him as a leader in the field.
Prior to Vamp, Ong served as the head of business development at The Nas Company (Nas Daily), where he played a pivotal role in establishing key business partner relationships, developing revenue plans, and expanding the sales pipeline with clients. His contributions also led to the successful onboarding of Nas Studios onto top media agencies' vendor lists and breakthrough collaborations with renowned brands such as Unilever, Lazada, Changi Airport Group, and Singapore Power Group.
With his extensive experience in the industry, Patrick is poised to take WE! Interactve to new heights, remarked the agency.
In Ong's own words, "I am thrilled to join a team that leads the way in innovation and creativity. Together, we will drive digital excellence, shape the future of brand engagement, and deliver exceptional results. With WE! Interactve's impressive 12-year track record and collaboration with renowned brands in Singapore and the Asia Pacific, I am honored to be part of such a talented and forward-thinking team. I look forward to leveraging my expertise to contribute to the agency's success and expansion. With aggressive growth plans, we are poised to expand our reach and capabilities, driving innovation and delivering outstanding results for our clients. Together, we will shape the future of brand engagement in this evolving digital landscape."
Matthew Lim, CEO of WE! Interactive, expressed his enthusiasm for Ong's appointment, stating, "We are thrilled to welcome Patrick to our team. His extensive experience and proven track record in the industry make him the perfect fit for our agency's growth plans. With Patrick's strategic vision and expertise, we are confident that WE! Interactive will continue to drive digital excellence and deliver exceptional results for our clients. We look forward to the exciting opportunities that lie ahead."
Source: Marketech APAC